Light Steel Villa
Project Overview
Project time:2013.6-2014.2
Project Location: Mozambique
Category: Resort hotel project
Product type: Light gauge steel building
In year 2013, PTH was chosen as main contractor to build the largest scale prefab villa house used as resort hotels located in Mozambique. The project covers an area of 8,000 square meters, with total value of USD 840000.
Due to economic condition, in Mozambique, there are only a few hotels, not to mention boutique hotels in resort areas, so it is difficult to satisfy the tourists' accommodation need. The boutique hotel project carried out by PTH has filled up the blank of local resort hotel market.
This project located near the beach of the Atlantic sea, aim to providing service for European and Chinese tourists.


As one of the biggest turn-key solution projects, PTH offered professional solutions, based on the needs of clients. The whole project are carried out with heart and soul, process contains designing, engineering, modular house fabrication, and final construction.

Project Design
This resort hotel project consist of 50 one-story villas. Each villa is 89 square meters big, divided into 4 functional areas - 2 bedrooms, 1 bathroom, 1 living room, equipped with air conditioner, Bath&Toilet. For public area within the hotel,there are entertainment facilities, such as bars, indoor and outdoor swimming pools, etc.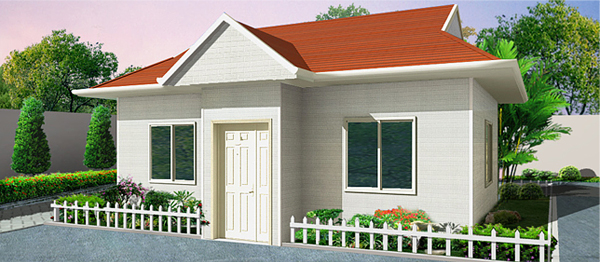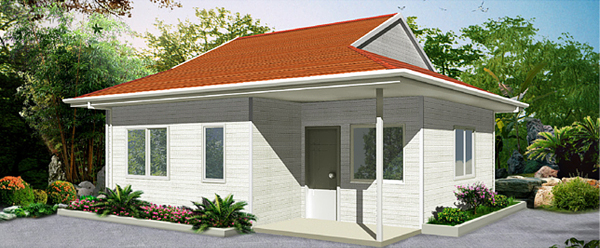 Detail Design
As to the construction material part,
Framing system contains: moisture proofing and thermal insulation roof, the material layers from outside to inside are asphalt shingle, housewrap, osb board, fiber glass, foil film,adhensive tape, stud, gypsum board ceiling.
Maintenance system contains:wall--material layers from outside to inside are 27mm metal carved board, housewrap, osb board,stud, fiber glass, gypsum board.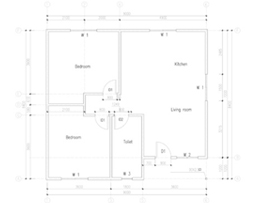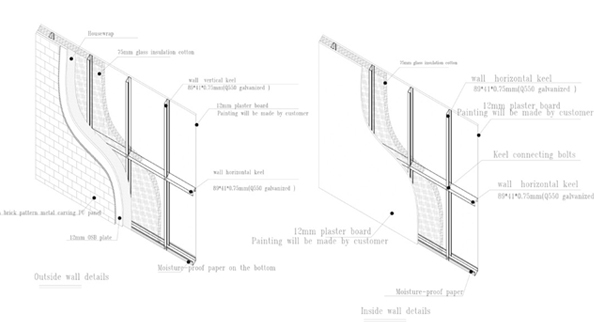 Manufacturing Process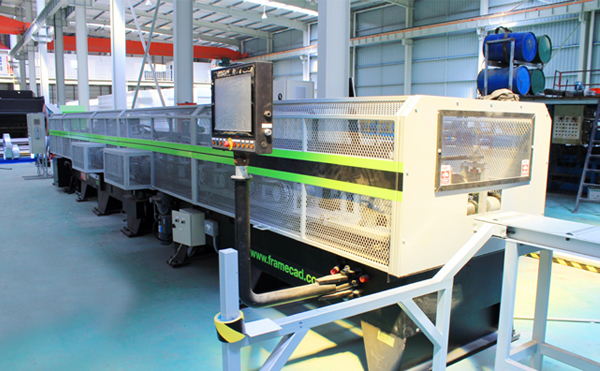 It takes PTH 45 days to finish the production of all components and parts.Like other light gauge steel projects, all the components and parts are prefabricated in the factory.The light gauge steel system follows NZ system, adapting advanced FrameCAD software and machinery system, 50 years life span are guaranteed.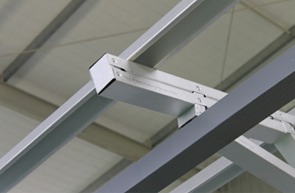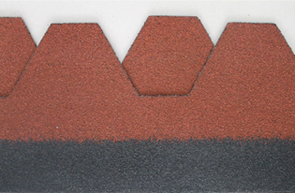 On Site Installation
PTH can provide on-site service for all projects, to guide the installation and shorten the project time period,PTH send 8 employees to Mozambique – 2 installation technicians, 6 workers, then assembled all material on site.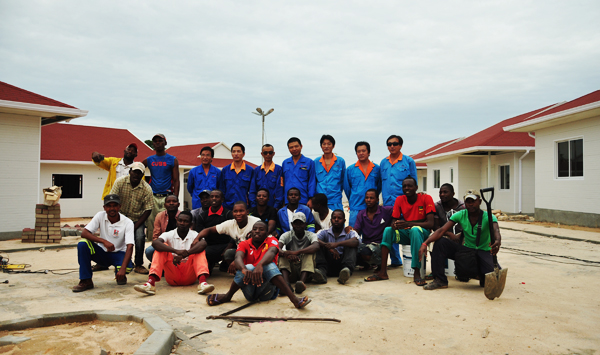 Achievement
Compared with traditional concrete building, prefabricated modular house is energy efficiency, environmental friendly, and can shorten the construction time period a lot. It is ideal for your next project, whether it's for your personal use or commercial applications.