Steel Structure Warehouse
1、Project Overview
Project time:2009.3
Project Location: Norway
Category: Steel Warehouse
Product type: Steel structure building
Area:1492m²
2、Project Description:
This project is mainly a 1492m² steel structure warehouse with a place for abandoned automobiles. The main structure is made of Q345B steel.The design concept of this project is based on Chinese current construction specifications and protocols, and then transfer into the requirements of Norway. We could not start before local building design department auditing. The project applies 3D3S steel structure calculation software of the Tongji University,and the security level reaches grade 2 and life span is 25years, while roof constant load arrives 0.30KN/m², basic wind load is 0.70KN/m², and basic snow load reaches 4.50KN/m².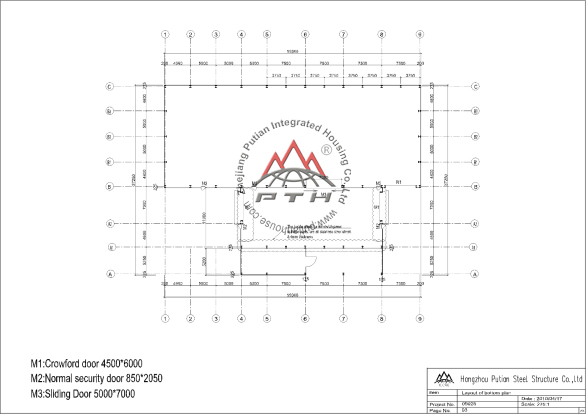 The Design of Norway Project(1)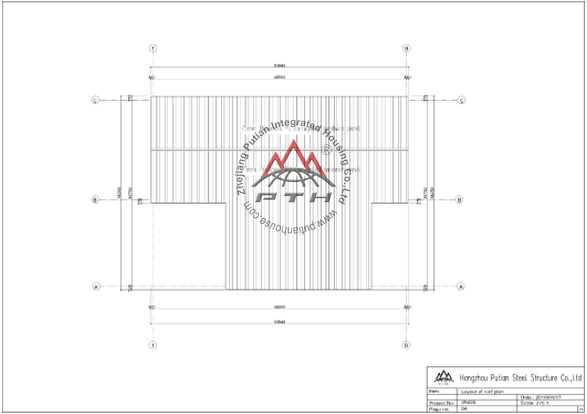 The Design of Norway Project(2)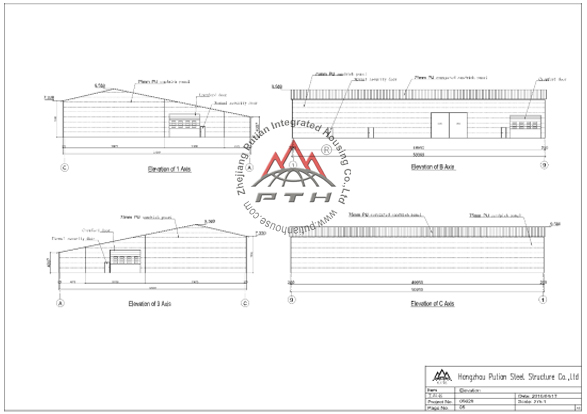 The Design of Norway Project(3)
3.Project Features and Selling Points:
The snow load of this project reaches 4.5KN / m²,which is an extreme limit.We choose to use 250 * 125 * 3.2 * 4.5 H-beams as purlin , and 75mm corrugated sandwich panel as wall panels to meet the local minus 20 extreme climate.
4.Why Customers Choose PTH
PTH is very thoughtful in details, and provides a lot of suitable and professional service according to the requirements of customers.During after-sales service, PTH is very timely to customer's feedback and also a perfect problem solver, all of above improve the customers'satisfaction of PTH.

5.Logistics Transportation

The Transportation Picture
The project logistic is divided into three batches for the convenience of construction work of customers.The total weight is 151,000kgs and volume is 685m³.we use the containers such as 6*40feet GP+5*40feet OT.
6. On-site Installation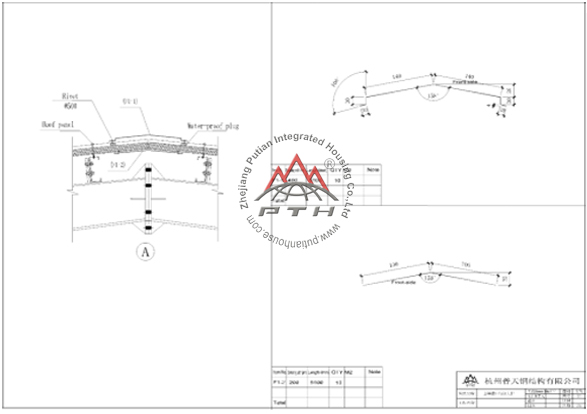 The Install Instructions of Norway Project(1)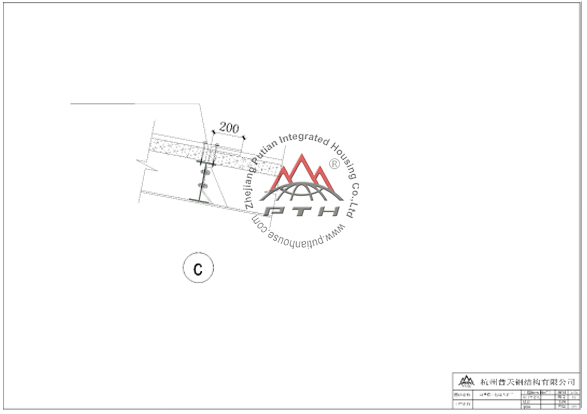 The Install Instructions of Norway Project(2)
PTH provides detailed installation drawings, with a complete explanation of the roof plate connected nodes, walls, roof plate, door. In roof installation, the length of the tiles is more than 12 meters, which needs disconnect operation .The main material we apply is H-beam, without small steel on the edge. If apply C style steel, we need to put small steel on the edge , which will increase the plane width, to connect the upper and lower plates.The project applies a kind of invisible lateral wall panel, the screws can't be seen from outside.
7. Customer Evaluation
There is some small problems with wall panels,it's a little out of shape..We offered the
customer a layer of decoration outside the wall panel, which perfectly solved the problem in time, and further deepen the trust of the customers to PTH.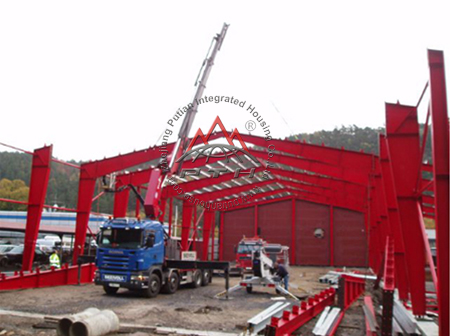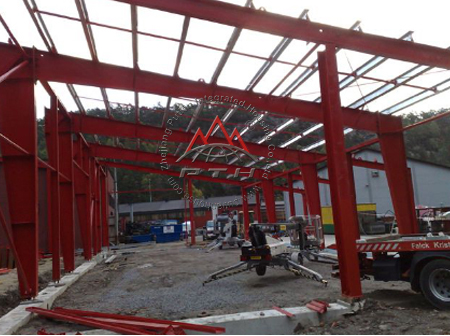 On-site Picture