Modern Factory Building Designs
Project Overview
Project time:2014.4-2014.10
Project Location: Curitiba, Brazil
Category: Workshop + Office
Product type: Light gauge steel building
In year 2014, aiming at fully development in South American market, management of PTH company, decide to build a factory in Brazil, where the market potential is viewed as vast. As the first step of exploration, the factory totally cost USD700,000 with a scale of 4,000 square meters. As to the constructure style, it is a light steel structure workshop combined with office, which is rarely seen in local place.
PTH factory of Brazil branch mainly focus on manufacturing and processing the materials of light gauge steel structure buildings, what PTH do is to help constructing the best houses for the growing demand of local market.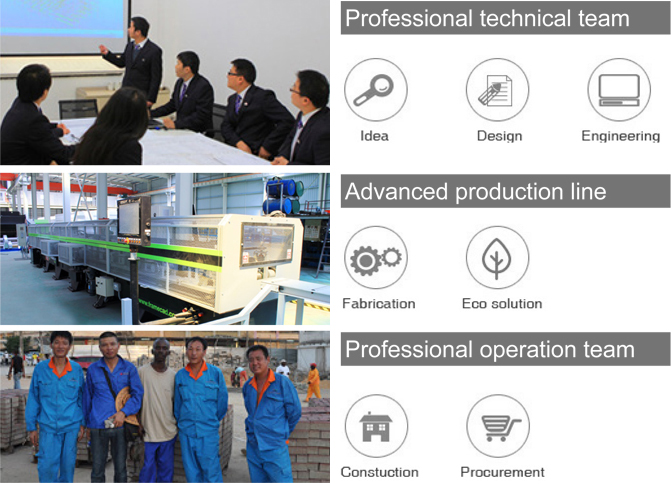 Project Design
According to the practical need, the functional area of our factory is divided into workshop (partly 2 layers),
office, show room, meeting room, and accommodation areas. In addition to the functional requirement, PTH pay much more attention to colors and appearance, the exterior wall of the office area is designed with glass curtain wall, the color of the wall In its body part - Orange, represent energy and enthusiasm, the roof color is blue which represent honesty and eco-friendly, plus with the construction of green area which constitute over 25% of factory's total area, this steel structure building looks great.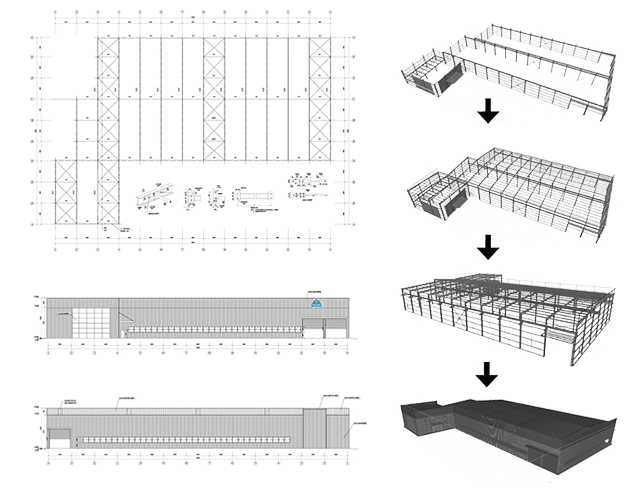 Manufacturing Process
For material part, the main structure is H steel, Q345 fixed section column, Q345 flexible section beam,
production area structure is single span, single roof ridge, middle column, 2pcs 5T cranes with the length of 18m. Wall cladding is small corrugated steel sheet, added with parapet wall.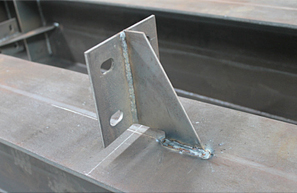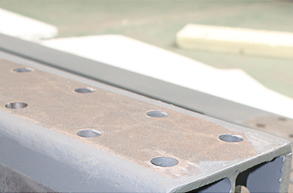 On Site Installation
In the construction phase, our company built a team consist of 1 project installation manager and 10 local
workers. With the strivings of whole team, the project is finished in 6months. During the construction period,PTH meet local water and electricity installation and construction standards, also improving the installation efficiency and accuracy by using high strength bolt connection between parts and pieces which allows for fast installation for local workers.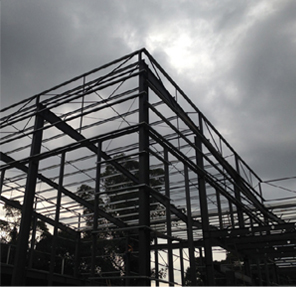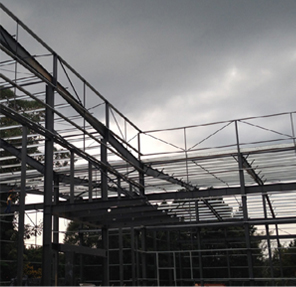 Achievement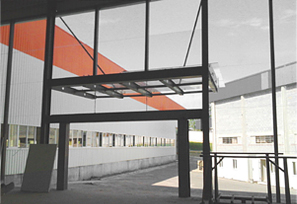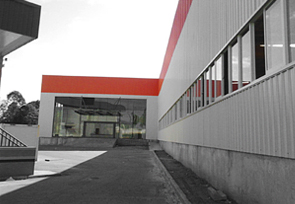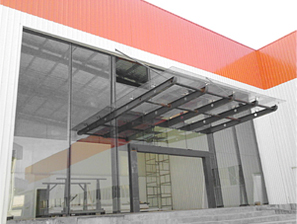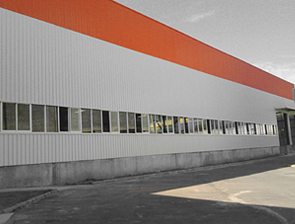 The investment in Brazil is a success for local development both in technology and talent training. The factory operation manager says: "There is a shortage of technology and skilled workers in local
steel structure industry, the foundation of Brazil factory, not only make PTH selling market get bigger and wider, but also play a role of the promoter of steel structure industry in the local place."