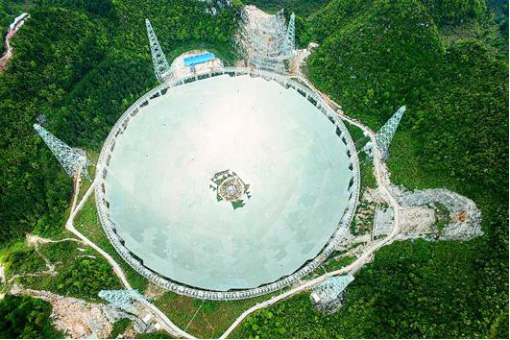 Recently, the world's largest single-aperture 500m radio telescope has been completed in Guizhou.
It is formed by 4450 reflection units with total area of 250,000 m², equivalent to 30 football fields.
If analyzing this project according to building structure standard, it will undoubtedly be seen as a
huge steel FAST system. Its ring beam, cable networks and six support Cabin towers are made of
more than 10,000 tons of steel, aluminum reflector panels use up more than 2000 tons.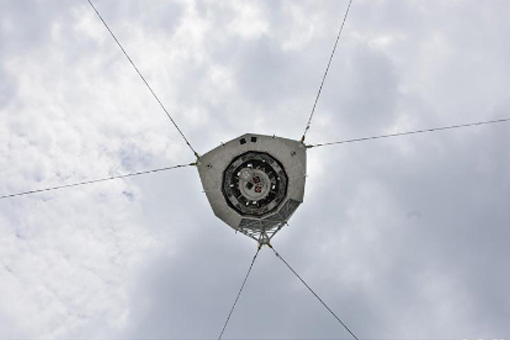 FAST build follows the "cable network" ideas, "short line" type of program.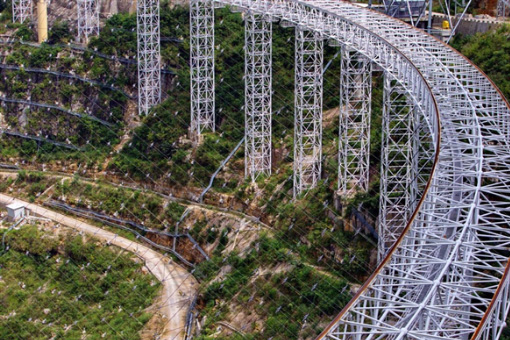 After the foundation construction work was completed, the first thing was to build ring beam which
was supported by 50 pieces of high and low steel columns ranging from 6 to 50m in the air. The
ring beam was the core supporting part with the perimeter of 1.6km.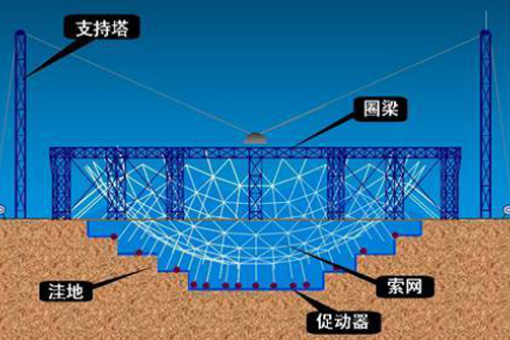 Secondly, we were going to build a cable network. 7000 pieces of main cable network cable which
were connected to the outer edge of the ring beam, 2300 actuators and under lasso were connected
with ground anchor . It's required to pull the actuator network to achieve parabolic deformation.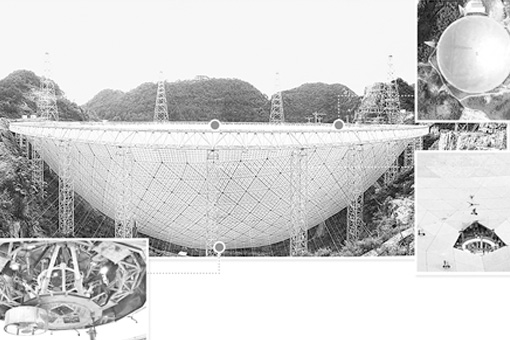 After the cable network was finished , we need to lay the reflecting surface panel. The reflective
surface unit was a side length of 10-12 m triangular aluminum truss weighs 4 to 5 kg per block,
all of these units need to be placed in an area of 250,000㎡ and 50m deep. The space between
each should be 65 mm ,which made sure that it would not be deformed when lifting.
From the point of view of the overall project, FAST project gathers the most excellent construction
companies. For example, the company who accomplished Nest and the National Grand Theater.