The Double-C structure house, with many national patent awards, is a brand-new house system developed by PTH engineers.
The main structure is composed of two pieces of C-purlin held together. The raw material is Q345B. It is integral moulded and of high anti-corrosion, and welding is not required.
The structure boasts the characteristics of lightweight, high strength, fast installation etc. And it is widely used in the fields like villa, hotel, warehouse, workshop, camp etc.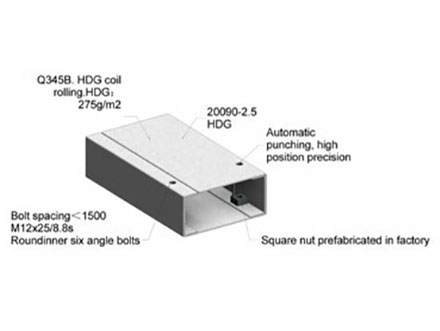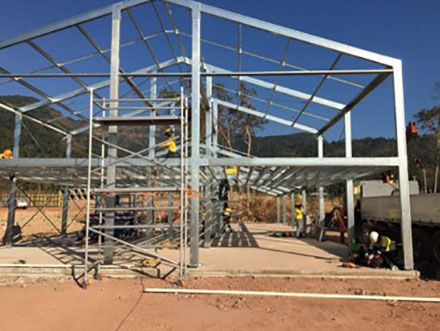 PTH has developed the Double-C products independently, and we have several invention patents. PTH has introduced a fully automatic CNC production line for processing and production. The production line reduces complex processing steps. It makes up for the complex processing of steel structures and the need for surface paint treatment.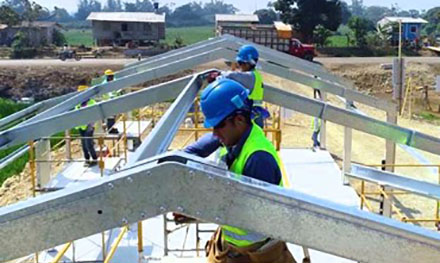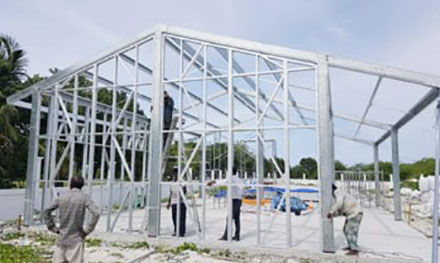 Double-C structure products adopt Q345 high-strength structural steel, cold-bended forming, high-galvanizing layer anti-corrosion treatment. All profiles are 275g/m2 hot-dip galvanized. This material is highly resistant to corrosion and requires no special maintenance for 30 years.

The component parts are standardized, which improving the production efficiency and shortening the delivery period greatly.

The installation is simple and convenient. The column, beam, the purlin and other secondary components adopt the standardized connection node design, which improves the installation efficiency greatly.

Double-C structure is safe and stable, and high strength. It can be checked by SAP2000 structure calculation to meet different needs.

Double-C can be combined with different structures, such as combined with ultra-light steel wall, which is beautiful and can be applied to different fields.