There is a kind of house where it always keep at about 20 degrees whole year, and no need to heat in winter, and air conditioner in summer, which is very comfortable for people to live. And the solar panels on rooftop could meet the basic needs of daily life and fresh air indoor. Such a magic house is passive house which is representative of the world's highest level of building technical.



Passive house is actually the advanced version of light steel villa. The passive house system has improved insulation and air tightness, with thickened wall and roof insulation layer, equipped with high thermal insulation of 3 layers of glass and air system (ERV), all of these measures to ensure the indoor temperature stay steady in different seasons. Designers have to take overall consideration including reasonable housing layout and window size, selecting the appropriate materials, to make use of natural conditions to get a comfortable working environment for human, and eventually minimize energy consumption of building, and improving our quality of living. In this way, passive house technology system must be qualified in these aspects as below:

1, The New Super-insulation Wall

The application of new materials in passive house completely changes the Heat Bridge effect of traditional house by blocking the heat transfer between inside and outside to achieve a high degree of insulation. At the same time, there is a disadvantage that the wall is 200mm thicker than traditional housing wall thickness as below: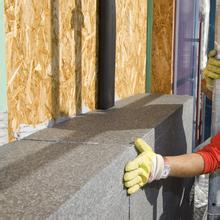 2, The New Super-insulation Windows and Doors

In addition to wall and roof systems, doors and windows system also needs to enhance the insulation efficiency. There are two main approaches, the first is to apply thermal bridge technology of door frames, and the second is to use vacuum glass and glass with gas inside. Such doors and windows have excellent performance on thermal and sound insulation. Doors are also specially designed, as well as the connections of windows and walls are dealt with special materials to ensure the steady temperature inside.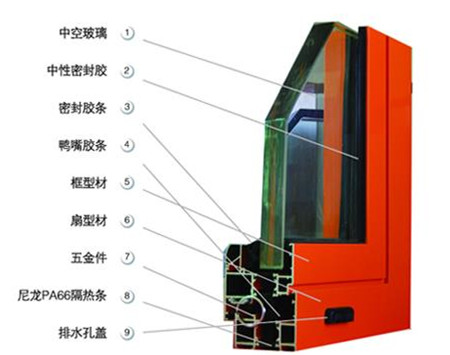 3, High Air-tightness and Air System (ERV: Energy Recovery Ventilation System)

Another feature of the passive house is high air tightness, namely ERV-- Energy Recovery Ventilation System, which is very complex.
Simply specking, it's able to make fresh outdoor air flow in while keep the same temperature with the air inside by some heat exchange
means.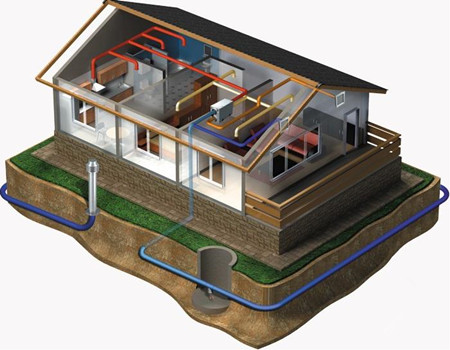 There is special treatment in all aspects including doors and windows, walls, roof and foundation, as well as the ventilation, solar panels
and other auxiliary facilities. The cost of passive house is probably around 4,000 RMB / m²,which is higher than the average.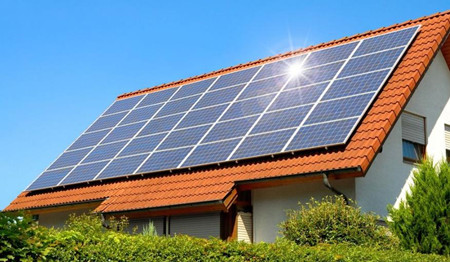 The cost of passive houses is high, but it's still worth to construct considering the long perspective of power and comfort. Just like the old
saying: "One investment brings a lifetime benefit."